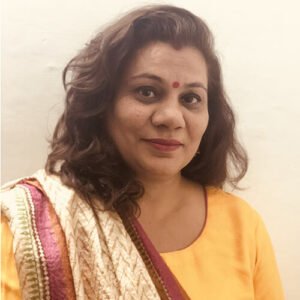 Anjali - Facilitator
A freelance artist, Anjali has been in the teaching profession for nearly 18 years. Along with working with children of under-resourced backgrounds, she also works with women and young girls giving literacy training. She teaches painting and various craft techniques. She creates individualised English learning programs. All proceedings from sales of her paintings are routed back into the Foundation, her way of contributing to the cause. She is also actively involved in stitching and embroidery departments.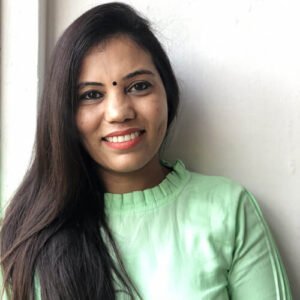 Sarabjeet - Facilitator
Never saying no to any task coming her way, Sarabjeet brings positivity in everything she does. From caring for young children to taking initiatives for community development, she does all work with a smile on her face. Always willing to learn more, along with integral academic processes, Sarabjeet's interest in handmade revival motivates her to work with weavers and macrame artisans from the community.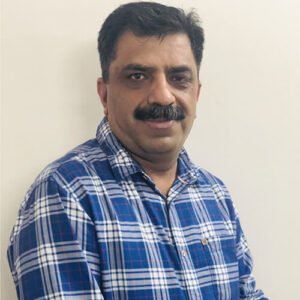 Dinesh - Operations and Production
Having two daughters changed his perspective of life, says Dinesh. He felt a genuine need for enabling women to take leadership roles and fulfil their dreams and desires. It is this that connected him to the women empowerment program and he offered to give his full time to the work with underprivileged women, children and artisans. Dinesh is the project manager and head of operations.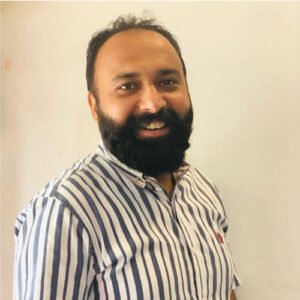 Hardeep - Accounts and Purchasing
Hardeep is a learner and is always counting his blessings. He feels deeply for the children living in difficult conditions and is keenly involved in community services. He is assistant to the manager and accounts coordinator.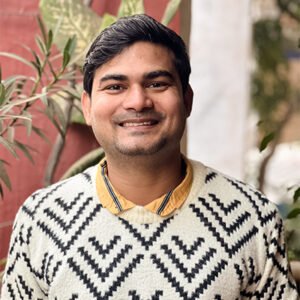 Amit - Working with Children
His passion is to work with children and educate. Enjoys beautiful moments with children while educating them. His extreme devotion to the cause is commendable.