Our organization is involved in numerous projects.
We would like to thank various individuals and organization that offer us the opportunity to produce home decoration items and furniture for their homes and offices.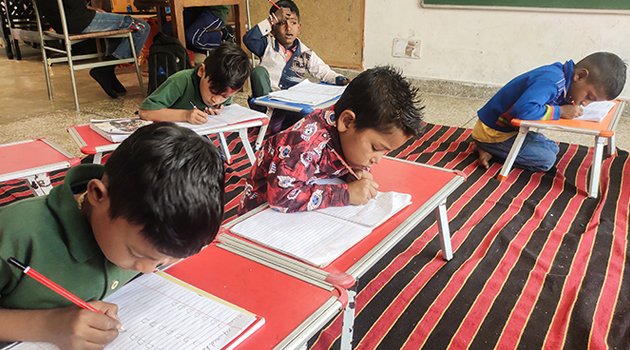 Literacy and Physical Education
Non-formal education for under resourced children.
Informal education which is not confined to classrooms and is practical and functional is the most effective learning model for such communities.
Learning from the environment, direct engagement in the act and developing analytical and logical thought processes are fundamental factors for deeper understanding and insights into everyday life.
The learning is designed using the Free Progress education pedagogy wherein each learner's individual capacity is identified and facilitated for growth and development.
This is not charity but an empowerment program.
We cannot change everything. What we can do is create a conducive environment and provide opportunities to learn literacy and vocational skills for becoming employable, learn about physical and mental health and hygiene
Our aim is to take the first important steps towards bridging the wide disparities between the socio-economically privileged and the underprivileged to whatever extent possible.
The Community Development program engages women and young who have the need and desire to learn and earn.
The Learn & Earn Scheme utilises the traditional skills associated with the cultural and social backgrounds of these women.
The women are trained and given constant feedback in order to foster a sense of excellence and pride in one's own work.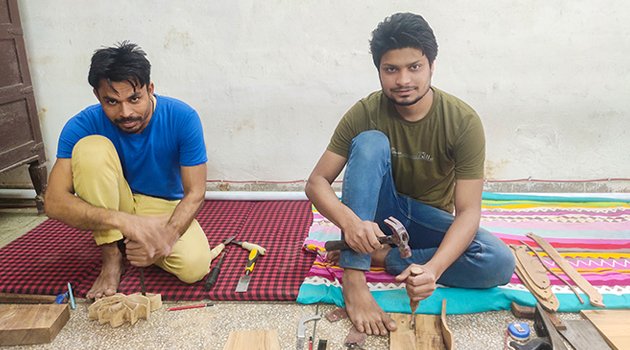 Revival of inter-generational Indian artistic heritage and creating routes to market.
Handmade is not just about products but about culture, social threads, history, psychology and evolution and progress of communities in India. Folklore, art forms and family traditions have been associated with handmade works. By revival of handmade products, we are able to support some master artisans and their families and keep alive handmade traditions of India.
Selected senior artisans are heading and designing the program to train the next generation in traditional techniques. This also creates an effective model for us to replicate for other disappearing traditional crafts of India.
One of the key aims of our community development work is to identify and help revive local traditional arts and crafts that were dying because of industrialisation and market forces. This resurgence has a systemic impact on multiple levels in the community, from cultural to economic.
Health and hygiene is a wide spectrum intervention and awareness starting from immediate health issues to preventive health care.
Pubescent teenagers and their health needs, prenatal, family planning and postnatal education, vaccinations, and lifestyle changes are the areas to initiate the healthcare intervention through free health and EENT check ups, collaboration with high-end clinics for basic treatments and providing Homeopathic, Ayurvedic, Naturopathy medicines, physiotherapy and regular Yoga classes.
The project simultaneously engages young girls who are either drop-outs from schools or have never been to any kind of educational institute.
These girls are provided:
Basic literacy
Medical & Health Training
Physical Education
The girls are exposed to best medical and healthcare practices through workshops conducted by health experts, including sex-education.
They are made to understand how their bodies work and what care needs to be taken; a sense of healthy respect for their bodies will be fostered in them through one-on-one and group counselling.
They are given sessions on preventive healthcare, harms of drug and alcohol abuse on an ongoing basis, as these are rampant issues in their community.
With time, we would like to create a physical education program where the raw vital energies can be channelized through Yoga, Martial Arts, Sports, etc.
Engaging young boys and girls in the community who have dropped out of schools in physical activities to develop physical awareness, discipline and to constructively channelize their vital energies .
This will directly impact the quality of their lives: Engagement in a robust and rewarding physical education program reduces juvenile delinquency, drug & alcohol abuse, aggression & violence significantly.
Want to make a difference?
Help us raise money for our humanitarian causes